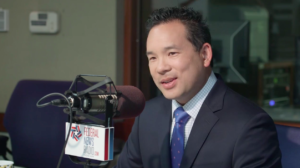 Today's cyber security threat landscape has completely changed from the years where a Common Access Card (CAC) or Personal Identity Verification (PIV) card could provide reasonable security. For example, in 2015 the United States Central Command Twitter account was hacked. The Department of Defense has limited ways to secure this resource well beyond any kind of current identity controls.
Besides out-of-network networks, another concern is the multitude of devices that were never even conceived when CAC and PIV standards were written. Today we have smart phones, tablets, even a plethora of sensors from the Internet of Things. We must consider other options for identity that go beyond CAC and PIV.
In the midst of recent news surrounding Russian hacking, global ransomware attacks and data leaks, I  joined WTOP Federal News Radio in Washington, DC for a multi part special segment to talk "Federal Identity Governance", insider threats and much more to address these issues.
Want to hear more? Tune-in to the first segment by clicking here.